Hi, my name is Alexander and I moved to Norway 5 years ago. Here are my best tips for international students 🙂
Get involved!
Bergen offers many excellent clubs and societies where students can get involved with everything from scuba-diving to beer-making and even quidditch! The city is home to the student organization Sammen which organizes many fun activities such as paintball, go-carting, and boat rides (all for free!). Have a look, i'm sure you'll find something interesting!
https://bsi.no/
https://www.studentbergen.com/student-organisations
https://www.sammen.no/en/bergen/events
Learn Norwegian
Now we don't expect you to spend hours perfecting your Norwegian, but a little effort can go a long way! Norwegians are very used to having to use English when dealing with international students, so we are usually flattered when they try some Norwegian. Just a few simple phrases such as "takk", "vær så god" or "ha det!" will be very much appreciated. There are many ways to start learning the language – you can for example start by watching some Norwegian TV, using online resources like Duolingo or by interacting with locals.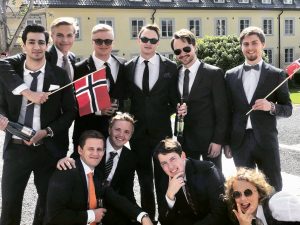 Connect with Locals
There are few better ways to truly understand a culture than by interacting with someone from that culture. Therefore, a great way to start understanding Norwegian culture is to start meeting Norwegians! By doing this you can finally learn what is meant by "Norwegian arms", discover the coolest bars in Bergen, and have an opportunity to practice your Norwegian language skills. 😉 It can be difficult to strike up a conversation with a random person on the street, it's usually a better idea to meet them through a shared activity. For example, a great way to meet Norwegians might be by volunteering at the faculty pub, for MatNat students this would be Integrerbar, or by getting involved with a club or society (see point 1).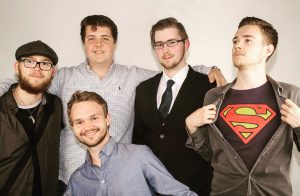 Go hiking
Norway and Bergen make up for the bad weather with amazing natural scenery! There are many breath-taking sights just a short bus ride away from the Bergen city centre. You'll certainly regret it if you return to your home country without having experienced any mountainous adventures. A great place to start would be by visiting "de syv fjelle"/" the seven mountains". Each mountain is unique and has its own treat to offer. (https://en.wikipedia.org/wiki/Seven_Mountains_(Bergen))
The Sammen hiking group organizes hikes every week, which presents a way of meeting locals AND exploring – thus killing two birds with one stone.
Explore Norway
Norway is a surprisingly large country with many cities which you don't want to miss out on! As much as Norwegians, and especially "Bergensere", love Bergen there are many other beautiful cities which the country has to offer. To get a better understanding of Norway it is worthwhile travelling to places such as Trondheim to the North, Oslo to the East and Kristiansand to the South. Each city has its own ethos and cultural treasures. You're only on exchange in Norway once so you might as well make the most of it!